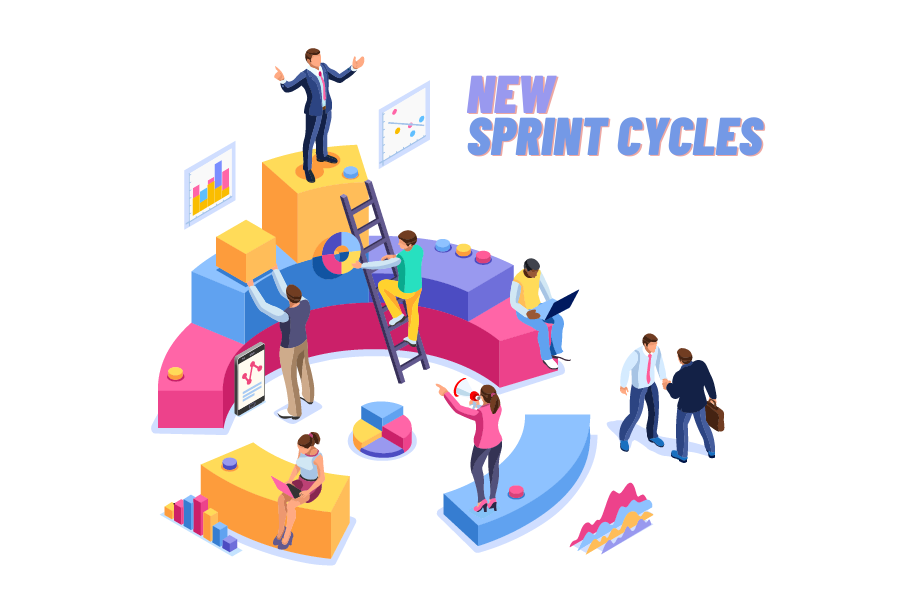 Dear partners, 2022 was once again a successful year for Rainbow and our efforts to guarantee cloud sovereignty, thanks to you.
2022, a year of solid technology building blocks and new features
Over the past few months, our teams have delivered a number of technology advancements across our portfolio of Rainbow services, always with the goal of providing you with the best possible tools for telephony and cloud collaboration.
Our focus in the last quarter of 2022 was to carefully listen to your needs, get your feedback and imagine what Rainbow will be tomorrow.
As a new year's beginning is a time of review, we'd like to announce an upcoming major change in the way we work:
1° Redesigning our sprint cycles
As Rainbow has reached an advanced technological maturity, we have decided to reduce the frequency of our major releases delivered in production to one per quarter, in order to leave more room for users to digest the new features, and for us to further strengthen the quality of our solution. We will evaluate the validity of this release method throughout the first half of 2023 together with you.
2° Focus on stability & quality
The main priority of our development teams will be ensuring a stable user experience. Stability and quality will remain our primary focus during the first half of 2023.
3° Listening to your requirements
Your needs and requirements will continue defining the Rainbow roadmap and direction of development. We'll keep on collecting and including your feedback when delivering new features and improvements.
All Rainbow by ALE teams remain at your disposal to answer questions. Do not hesitate to contact us via our traditional communication channels.