Target Profil: Rainbow User

Related Offers: Essential, Business, Enterprise

The status "Do Not Disturb" impacts how your contacts may reach you. You can manually or automatically activate this status:

To manually change your status, please check this dedicated article. 
The status "Do Not Disturb" or "DND" may be auto-activated by Rainbow if there is no action performed on your computer. This functionality is available on Desktop (MAC and Windows). 
Why Does My Status Change Into "Do Not Disturb"?
"DND" Status Activation Criteria: 
The status "DND" is auto-activated every time an application is displayed full screen. 
As presented in the picture below all application reaching the four corners of the screen shall be considered in full-screen mode.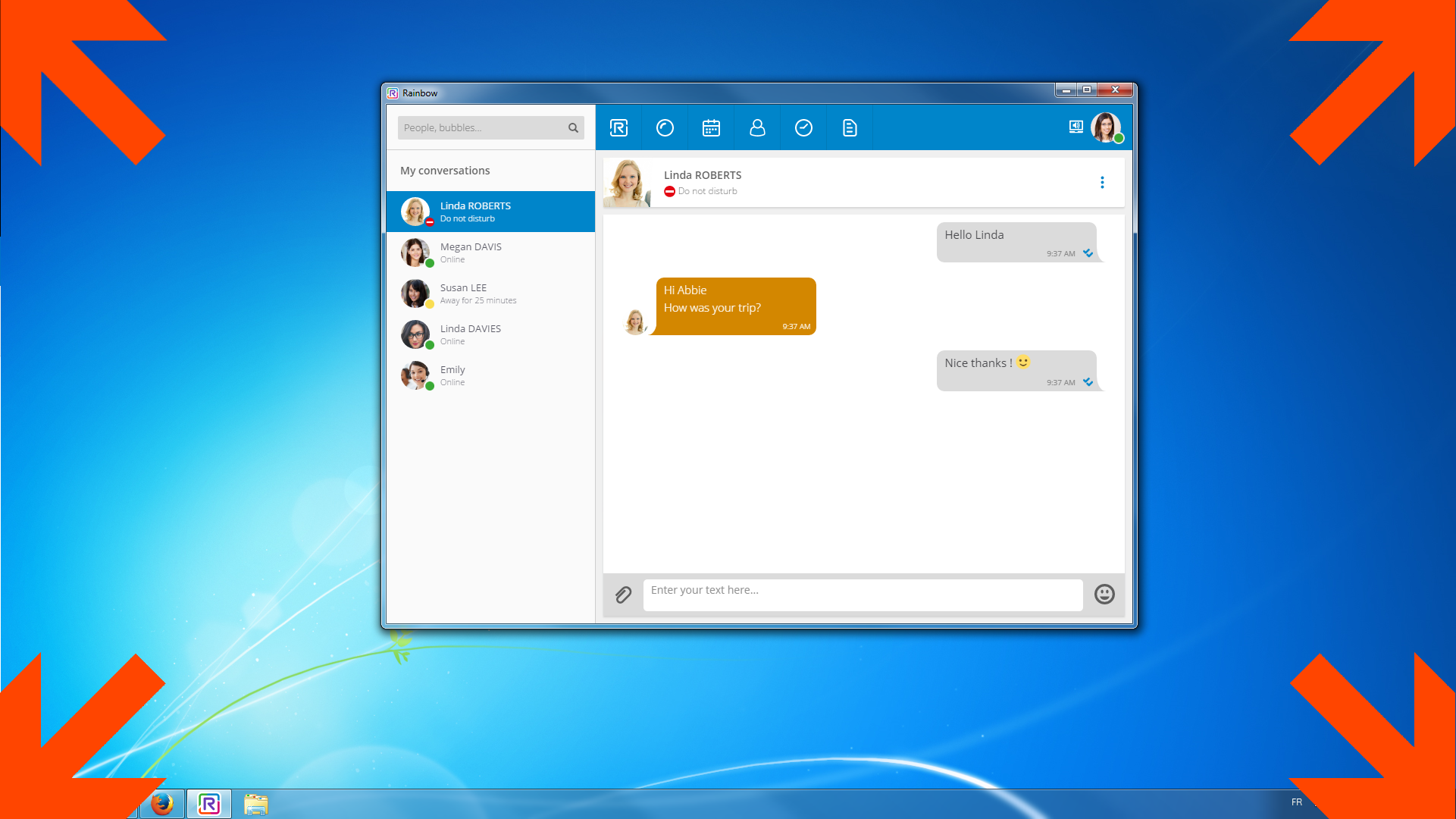 To Activate or Deactivate This Functionality: 
Click on your profile picture in the top right corner of your Rainbow application. 
In the menu, click on "Settings."
Under the "General" tab, scroll down toward "Change my presence status to 'Do not disturb' when full-screen mode is used."
Click on the button to activate or deactivate this functionality (no reboot needed.)