Target audience: Rainbow user


  Offer concerned:

 Essential,

 Business Services, 

 Enterprise

To growth your community in Rainbow, you can add several people to your network. People in your contacts, are able to see your presence, your profile (vCard) and reach you by an audio or video call.
Furthermore, all people member of your network will be displayed directly in your "Contacts" tab.
NOTE:
Search bar of the Desktop application permits you to find and invite directly all your Outlook contacts saved on your computer.
Add someone to my network from Desktop or Web application: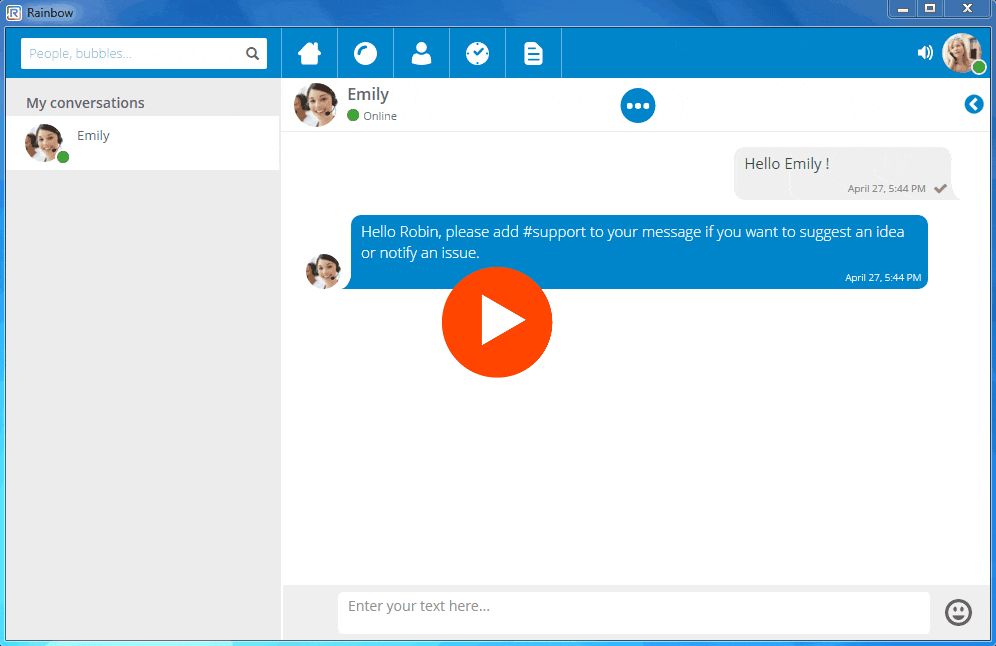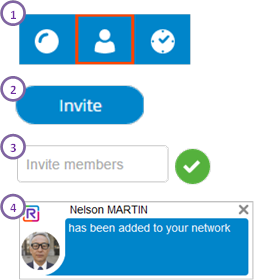 Click on the icon "Contacts" on the top of Rainbow.
In this tab, click on "Invite" button. 
To invite an existing Rainbow user, you can find him thanks to the search bar (he will receive this invitation both in Rainbow and by email).
To invite a new Rainbow user, you can write his email address in the search bar (he will receive an invitation by email). You can invite several users by writing their email address separated by a comma.
Once the user accepts your invitation, he will be displayed on your "Contacts" tab and you will be notified by a pop-up.
You are also able to add to your network an existing Rainbow user directly from a conversation you have with him:


NOTE:
An invitation sent to a Rainbow user, member of your company will be auto-accepted as soon as the user is connected to Rainbow.