Your Rainbow application logs contain valuable information that the support team needs to determine the source of an issue. The recovery process is quick and easy. Please follow these steps to back up the files.
---
Web or Desktop application:
Go to your settings clicking on your avatar in the left menu.
In the menu, choose "About Rainbow" and scroll down to the "Bug Reporting" section.
Click the "Save Logs" button to download the files to your computer.
---
Microsoft Teams Connector: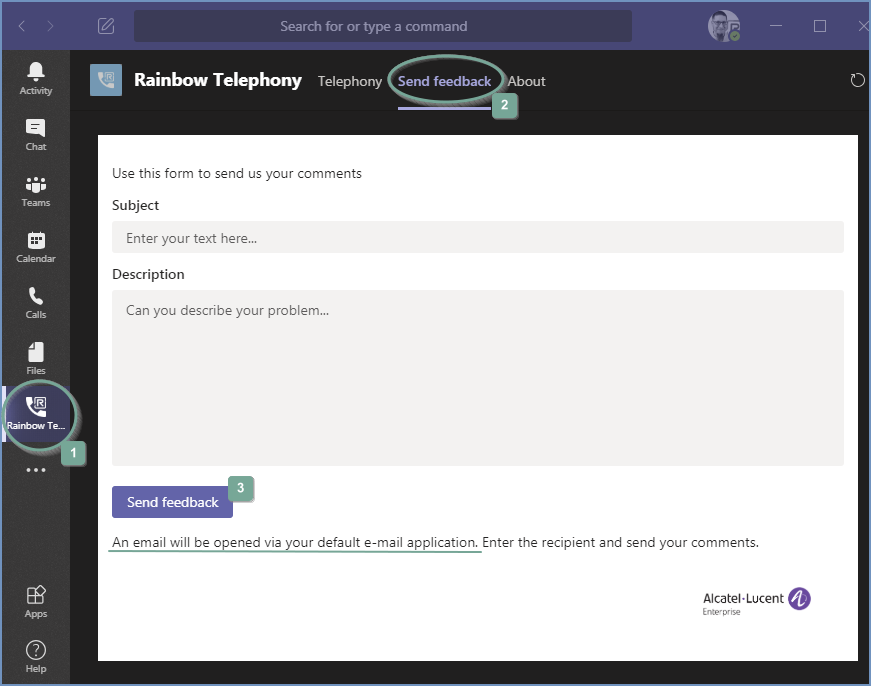 Display Rainbow in Microsoft Teams.
In the top menu, click on "Send feedback".
Fill in the form that opens and click on the "Send feedback" button.
An email with the logs will be opened via your default e-mail application.
Send the logs (with a description of them) to the support team.