Target Audience: Rainbow User

Related Offers: Essential, Business, Enterprise

If you want to stop displaying your personal information or sharing your presence with a contact, you may delete them from your network. Removed contacts are no longer able to contact you by audio or vidéo call, yet they might still contact you by chat.
Delete a contact from the Desktop or Web application: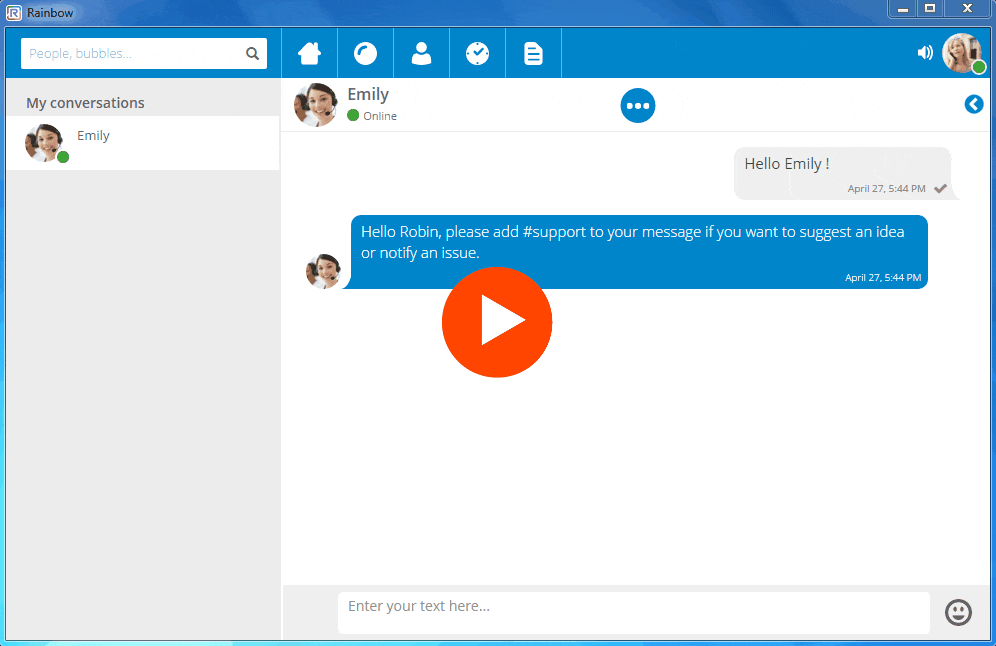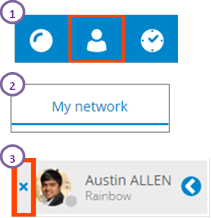 Click on the icon "Contacts" in the top banner of your screen.
In this tab, click on "My Network" button. 
To remove one of your contacts, click on the blue cross of the appropriate contact located at the left of your contact's avatar.
Confirm your decision before removing the contact.
You may remove a contact directly from your network in a conversation you have with them: