Target Audience: Rainbow User


Related offers: Business, Enterprise
You can put a phone call on hold directly from Rainbow. Putting a call on hold will isolate your call partner. You will not be able to hear or talk to him until the call is reactivated. 
Note: This feature requires a PBX conection. Please contact your company's administrator for more information.
How to put a phone call on hold?
Active phone calls are displayed at the bottom right of the application.
A call being displayed as "Active Call" can be put on hold by clicking on the dedicated icon.
A call being displayed as "Call Waiting" can be reactivated by clicking the dedicated icon again.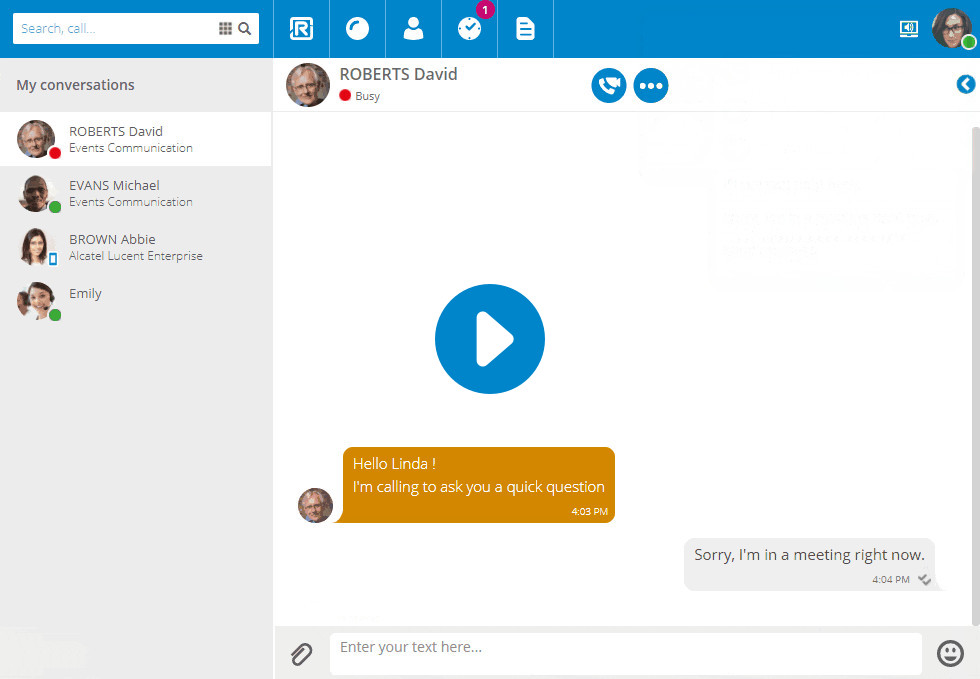 How to Put a Phone Call on Hold?

Warming: You should be an "Early Adopter" to benefit from this feature on your mobile.

During a phone call, you can put your correspondent on hold thanks to a dedicated button.
Once the call is on hold, you can resume it by pressing the "Hang up" button again.