Target Audience: Rainbow User

Related offers: Business, Enterprise

You can transfer your phone calls to a phone number or to your voice mailbox. This feature is really useful for managing your fixed phone when you are not physically at your desk.
Phone features are only available from your computer. 
NOTE: This feature requires a PBX connection. Please contact your company's administrator for more information. 
How to activate a call forwarding?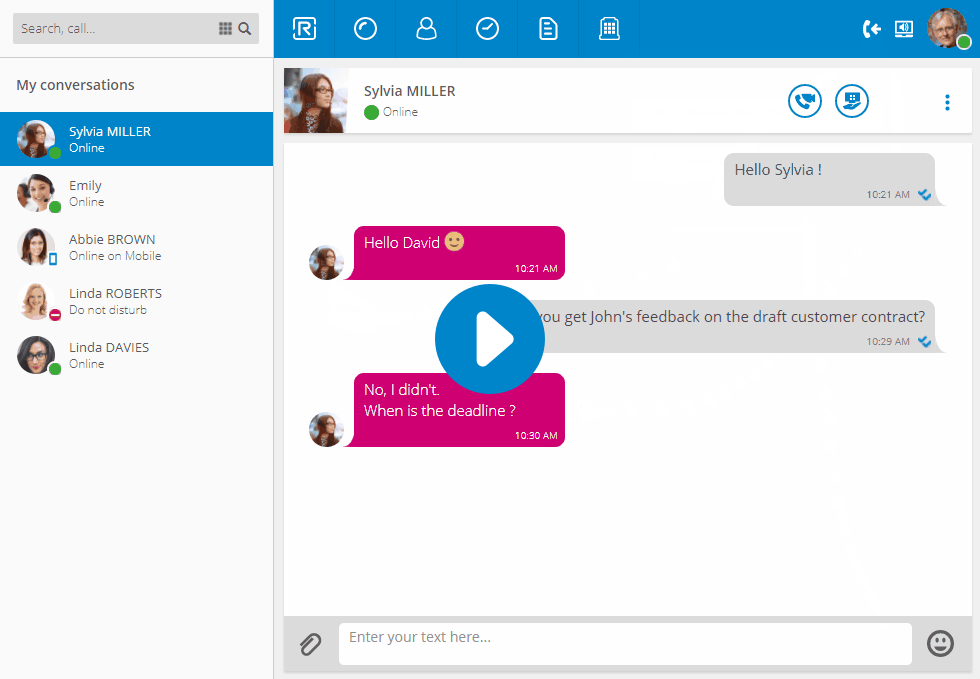 Click the Upload icon at the top right in the Rainbow top banner. 
You can choose to transfer your incoming calls to your voicemail or to another phone number. 
The phone numbers in your profile will be suggested but you can enter another phone number. 
To cancel or change your transfer, please click again on the Transfer icon located at the top right in the top banner of Rainbow.