Target Audience: Rainbow User

Related Offer: Enterprise

You can create an audio/video conference (WebRTC) up to 10 attendees from a Bubble. The bubble organizer can invite other members to join his conference.
How to Hold an Audio/Video Conference?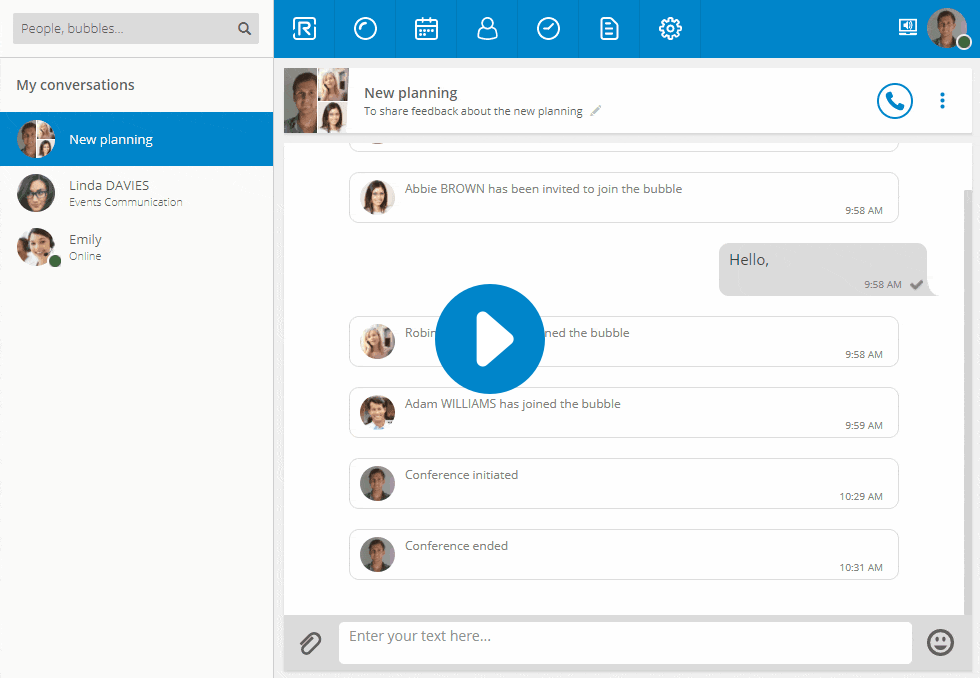 Open one of your Bubble (You must be the organizer).
On the top right of your screen, click on the button "Start the conference."
Once the conference starts, attendees are invited to join the conference.
All people in the Bubble can join the conference.
Your conference attendees are displayed on the right tab. You can disconnect or mute them.