Target Audience: Rainbow User


Related Offer: Enterprise
The Outlook Add-In is automatically installed by default with Rainbow Desktop application. You may activate or deactivate Outlook Add-In directly from your Rainbow Desktop Application.
How to Activate Outlook Add-In?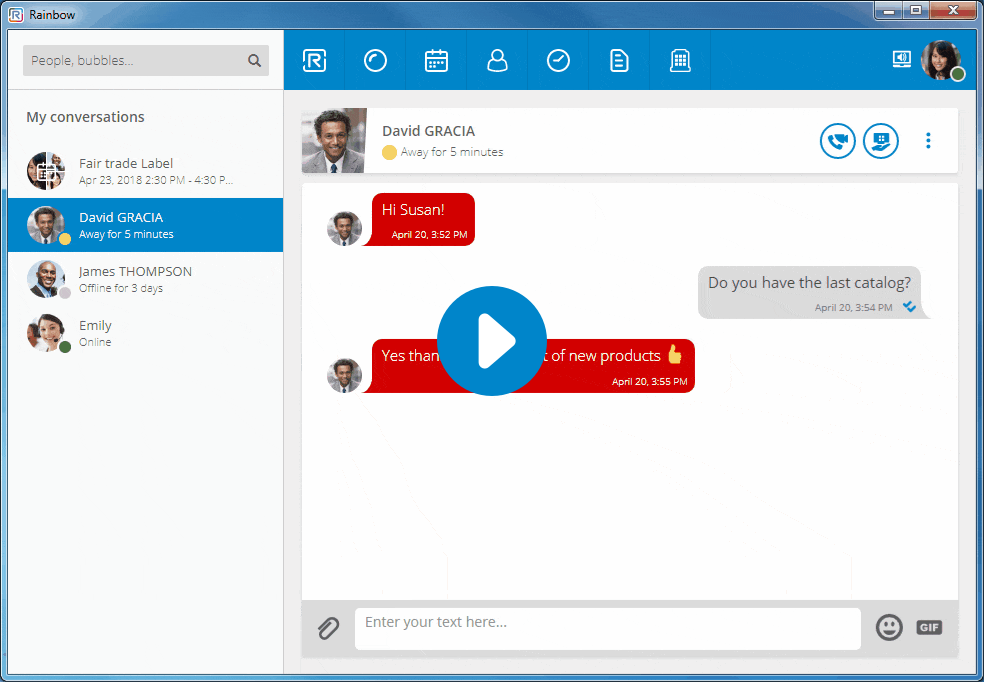 Click on your avatar picture located in the top right corner of your screen.
Select "Settings" in the unfolding menu of actions.
In the "General" tab, search for the"Outlook" section.
Click on the white button to activate or deactivate Outlook Add-In.
Every time you modify this setting, don't forget to restart your Outlook to update the change made!
Note: Rainbow Desktop application has to be launched to access Outlook Add-In functionalities. If not, a "Start"

button helps you to launch Rainbow from Outlook.
Next step: Now that your Outlook Add-In is activated, explore how to pursue in Rainbow a conversation that has begun by email. Show Me