Target Audience: Rainbow User


Related Offer: Enterprise
The Outlook Add-In enables you to create a Bubble from one email in only one click. The list of participants is based on the email recipients. The title of the Bubble copies the email object. 
You may then smooth your communication and enjoy all Rainbow functionalities (Audio/Video Conference, Screen Sharing, Files Sharing, etc.) 
How to Create a Bubble via Outlook Add-In?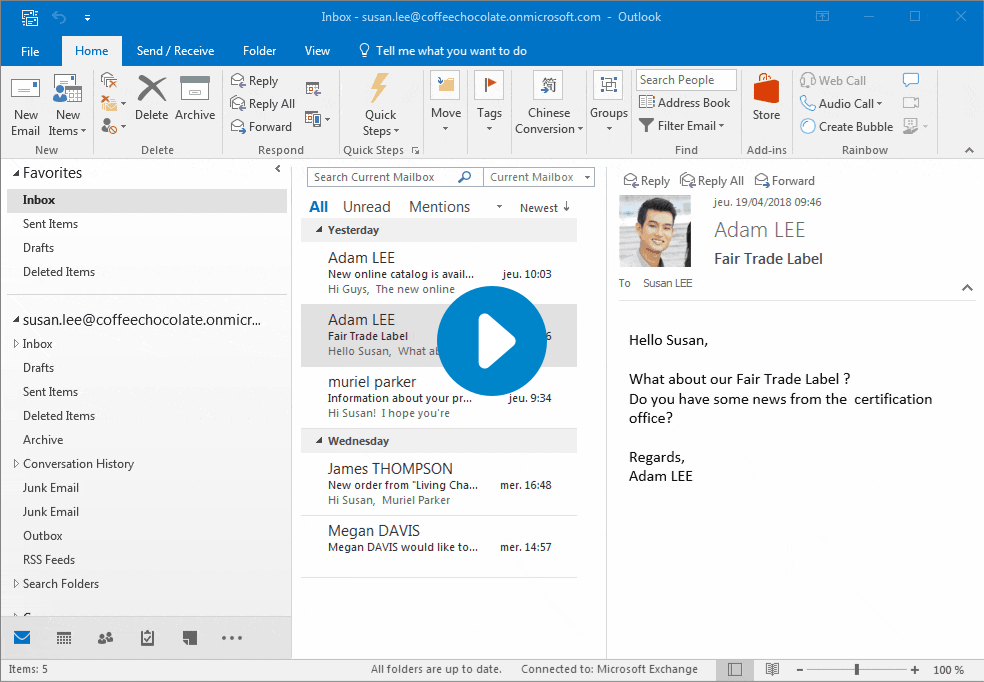 Select an email from your Outlook inbox.
In Outlook top banner, click on the icon "Create a Bubble" .
A Bubble is automatically created in Rainbow. Type your messages and send them. The participant list is based on the email recipients. 
Note: The email recipients who do not have a Rainbow account yet can access your Bubble as a Rainbow Guest.
Next step:  Explore how to start a Telephone Call to one of your contacts in only one click, directly from Outlook. Show Me