Target Audience: Rainbow User


Related Offer: Enterprise
The Outlook Add-In enables you to start in one click an Audio/Video Call toward the recipient of an email or one of your Outlook contacts. Alike with Rainbow application, you may only start an Audio/Video Call depending on your interlocutor presence.
If Audio/Video calls related actions are not available (in grey), the recipient does not belong to your Rainbow contacts or is not currently available. 
How to Sart an Audio/Video Call via Outlook Add-In?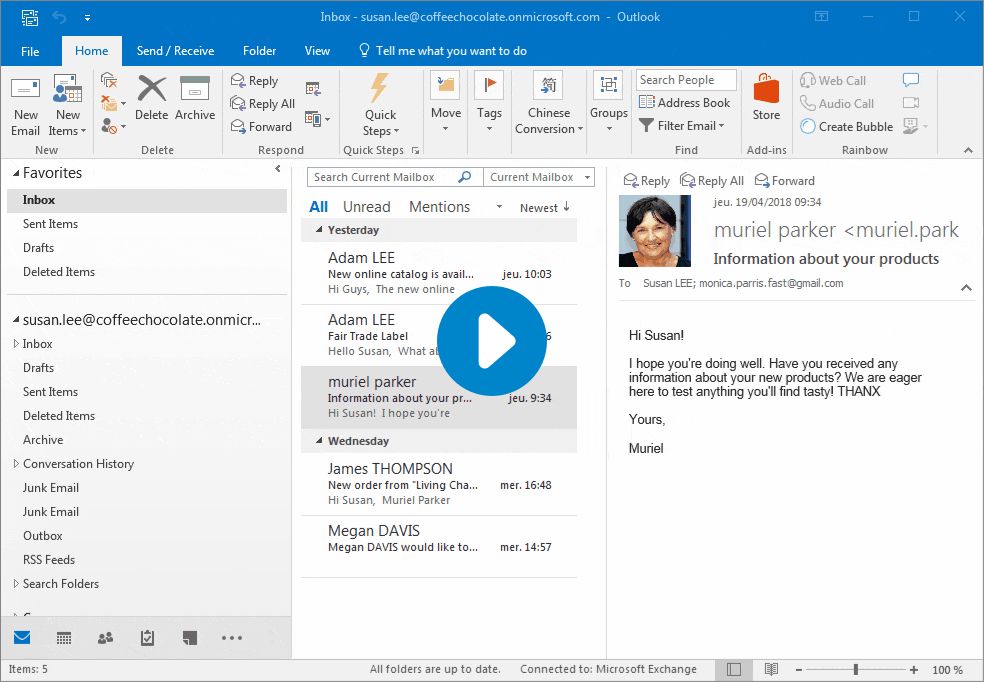 Select an email in your inbox or one of your Outlook contacts.
In Outlook top banner, click on one of the icons dedicated to Audio/Video Calls. You may launch an Audio Call , an Audio/Vidéo Call  or start Screen Sharing .
The call is launched in Rainbow. You may then use all Audio/Video Calls functionalities.
Next step: Explore how to create a Bubble with all recipients of one email in one click, directly from Outlook. Show Me