Target Audience: Rainbow User


Related Offer: Enterprise
The Outlook Add-In enables you to start a Telephone Call in only one click to an email sender or one of your Outlook contacts. 
To start a Telephone call you must first associate your Rainbow account to the PBX of your Company. Please contact your Company Administrator for any questions on this matter.  
If the Telephone Call button is not available (in grey), this means that no telephone number is available in the Outlook contact card or that your Rainbow account is not linked to your company PBX.
How to Start a Telephone Call via Outlook Add-In?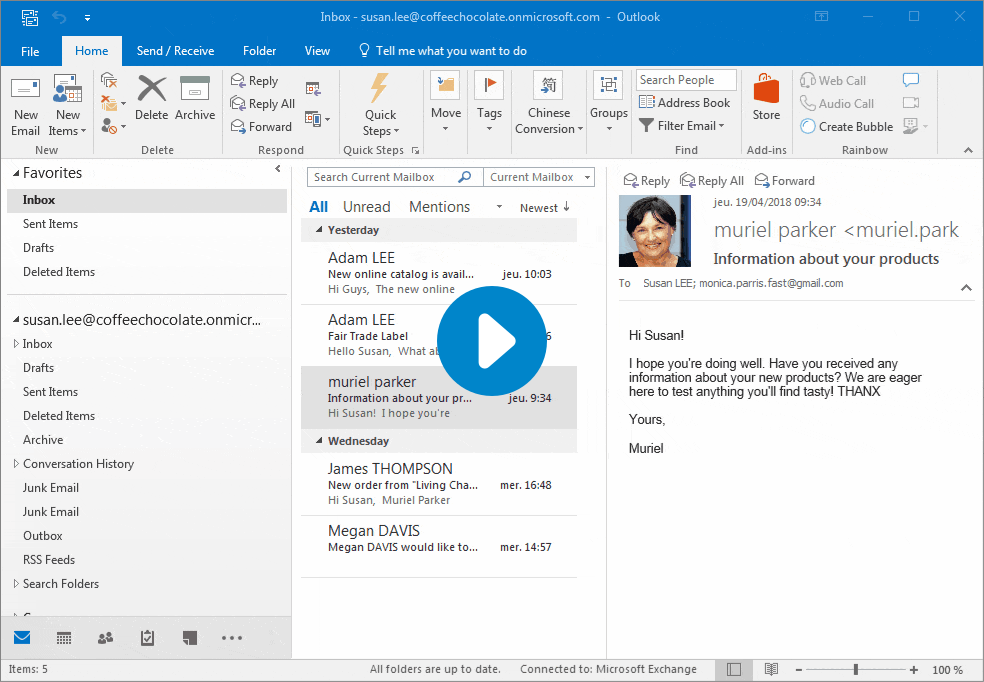 Select an email from your inbox or one of your Outlook contacts.
In Outlook top banner, click on the icon "Telephone Call" .
The call is launched in Rainbow. You may then use all Telephone Calls functionalities.
Next step: Explore how to organize your Telephone Meetings and invite your contacts directly from Outlook Calendar. Show Me