Issue Description
You have downloaded the last version of the Rainbow Desktop App. When you start the setup, Windows Defender blocks the install to protect your computer with the message "Windows protected your PC".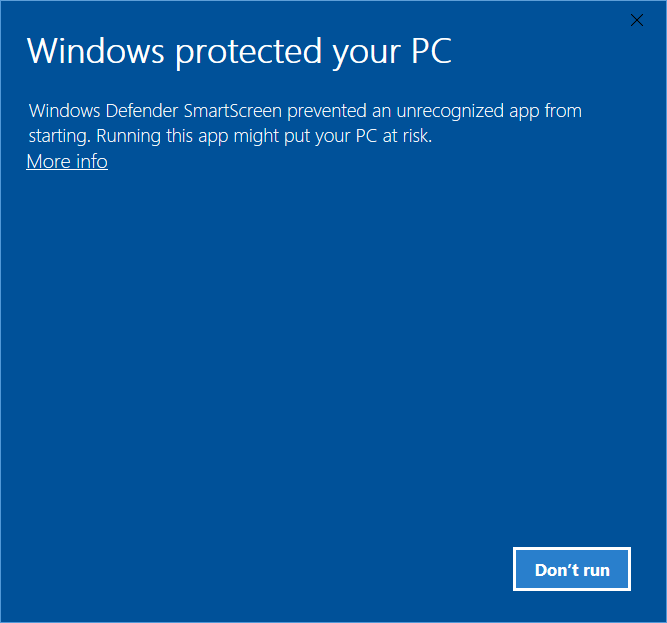 Root cause:
Rainbow Desktop App uses a Digital Certificate to be considered as safe by Windows 10. This certificate has a limited duration and must be regularly renewed. In case we use a new certificate, it could take few days to be validate by Microsoft ®.
Pending this approbation, Windows Defender can consider Rainbow Desktop App installer as unsafe and block the setup.
How to fix this issue:
To fix this issue you just need to trust the Rainbow Installer:
Click on the link "More info" below the Windows Defender message.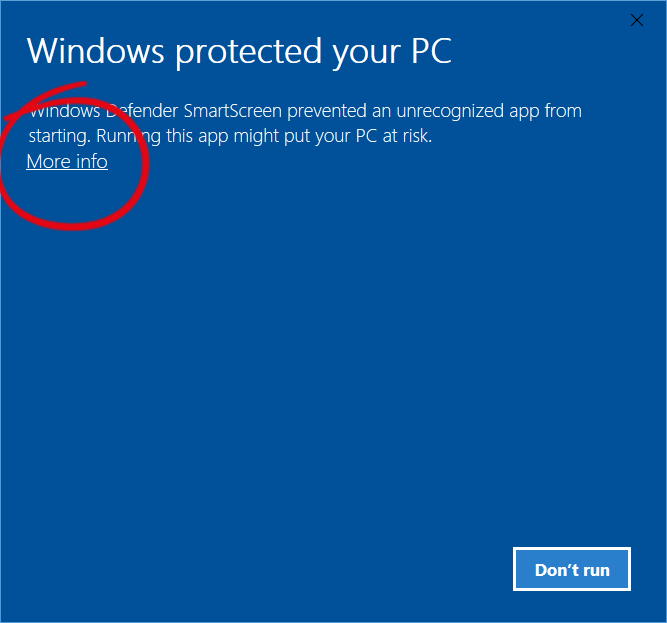 As you can see the publisher is ALE INTERNATIONAL.
A new button is available on the bottom of your window. Clic on "Run anyway" to start the install.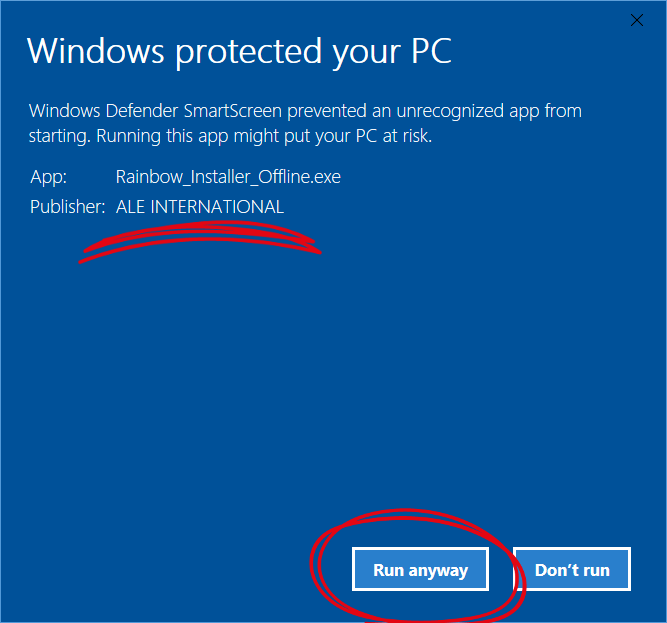 Note: Do you need more help? Feel free to contact your Support Team. They will try to provide the best service possible!