Target Audience: Early Adopter


Related Offers: Essential, Business, Enterprise
Channels allow you to easily distribute information to Rainbow users, inside or outside your Company. As a user with a Enterprise license, create and manage your Channels by adding texts, images, links etc.
Note that no specific license is required to subscribe to the Channels or follow updates.
Next Step: And how does this work in practice? To get an example, subscribe to our official "Rainbow Customer Care" Channel, where we share information about updates or new features!
What is a Rainbow Channel?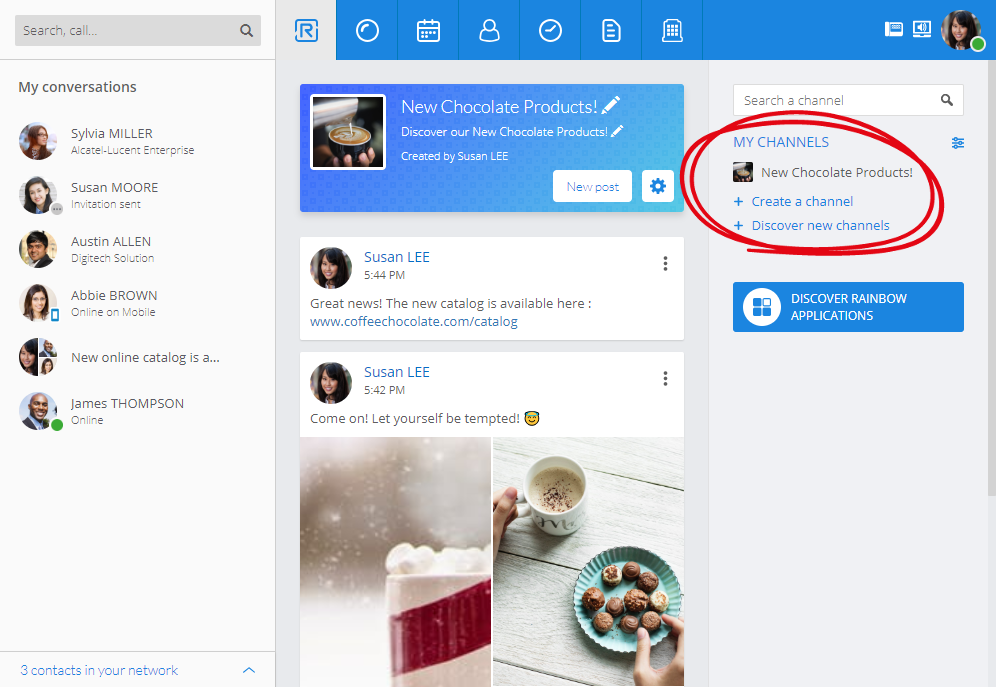 Channels are displayed in the home page of your Rainbow. Available options enable you to:
Next step: Cool, isn't it? Explore how to visit and subscribe to a Channel! Show Me