Target Audience: Rainbow User

Related Offers: Early Adopter
In this article, we will learn how the Rainbow Room works and how to use it. First of all, you should know that the Rainbow Room is composed of 4 essential elements for its use:
The Androïd TV Box
The Remote
The Camera and the Speaker
A Screen, TV or anything with HDMI link
Note: If you need more informations about the Rooms installation or about the supported devices clic here : How to Install my Rainbow Room Equipments? and Which Audio/Video Devices Should I Use for my Rainbow Once those plug and play elements are connected, your Rainbow Room will be ready to use.
Note: Remember that Rainbow Room is considered as a participant of your bubble. You will be able to start your conferences directly from Meeting Room without any other device.
HOW TO USE A RAINBOW ROOM ?
Hardware
How to use the Remote ?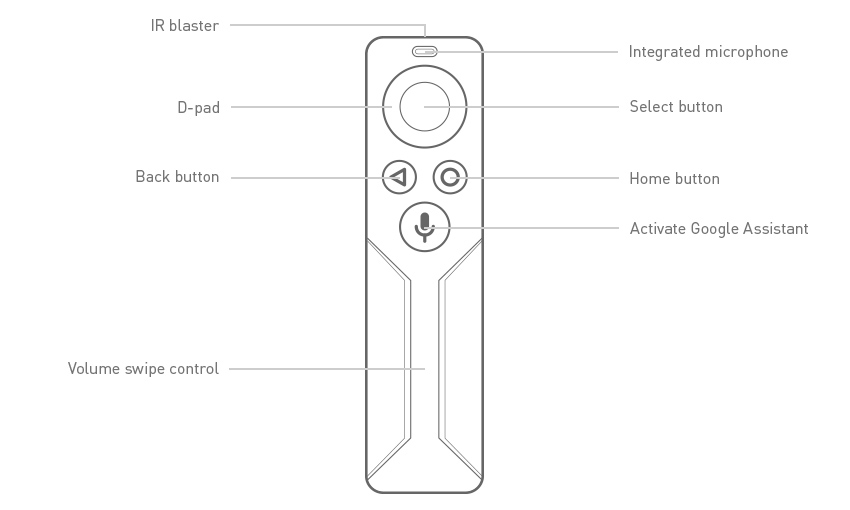 Software
How to use Rainbow Room ?
Turn on the TV/Video-projector and switch on the Rainbow Room by keeping the selection button pressed.
Go on the Rainbow App in the Androïd TV.
From here, you can see the Rainbow Room List and the Rainbow Room Bubbles. Note that you can call the Bubbles but also the other RainbowTVs!
Search for your Bubble in the App.
Clic on it.
And start the conference!