Important:
a new Rainbow Telephony for Microsoft Teams is available since
June 12, 2023
.
- We highly recommend to upgrade or install the new version in place of this older version. Details about this new version can be found
here
.
- Old version v2 will be supported until
end of October 2023
.
To take benefit of the Microsoft Teams Connector, you have to follow these 2 steps:
Install the "Smart App" (a dedicated desktop application) on you PC.
Add the "Power App" to your Teams account.
Install the dedicated desktop application (Smart App):
Please download and install the application C2C Teams Extension • Smart-app available here:
https://support.openrainbow.com/hc/en-us/articles/115000321104-Where-Can-I-Get-the-Rainbow-Applications-
Note : you can only have one Rainbow Desktop application installed on your computer. You have to choose between the standard Desktop application or the Rainbow Smart App for MS Teams.
Add the Power App to your Microsoft Teams account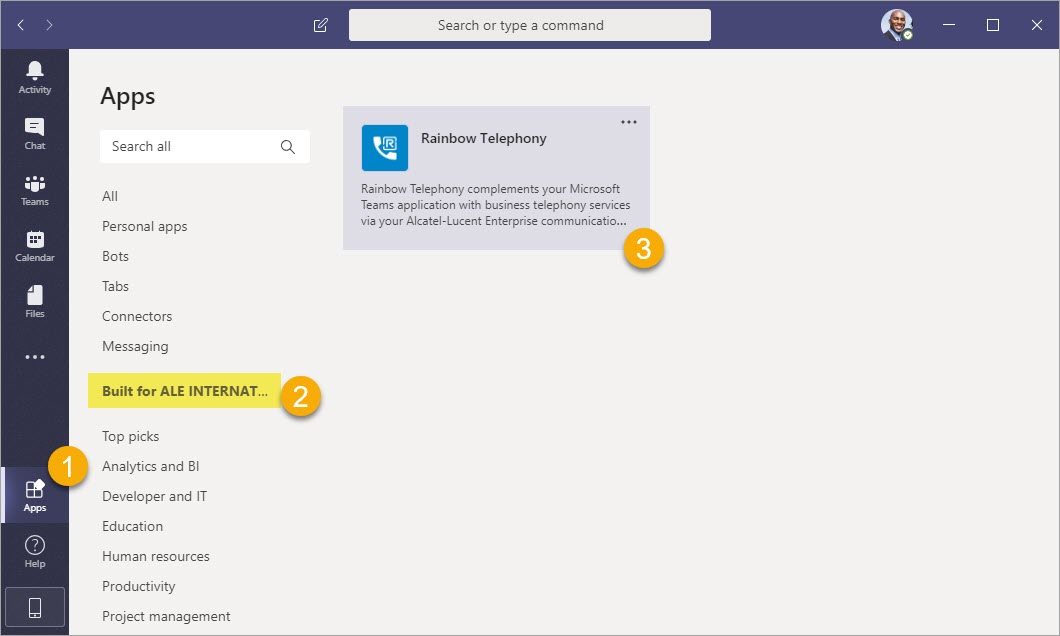 Click on the "

Apps

" tab on the left menu of Teams.

In the menu, choose "Built for your Organization".
Then click on the "Rainbow Telephony" card.
Choose to add this "Power App" to Teams clicking on " Add".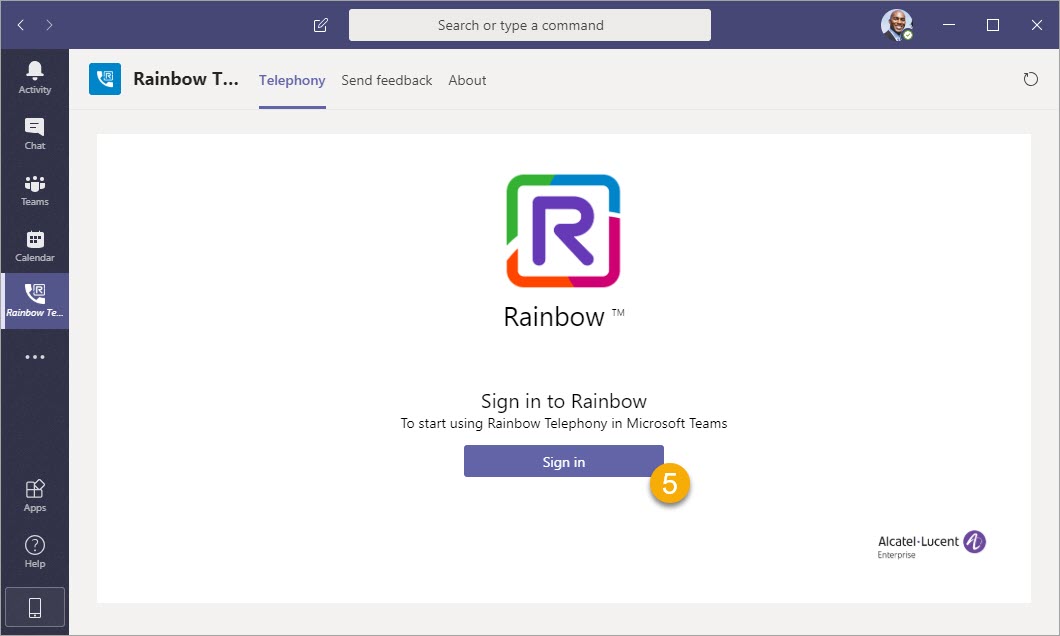 Rainbow Telephony is now available in the left menu of Microsoft Teams.
Click on "Sign in" to link your Rainbow account to your Microsoft Teams application.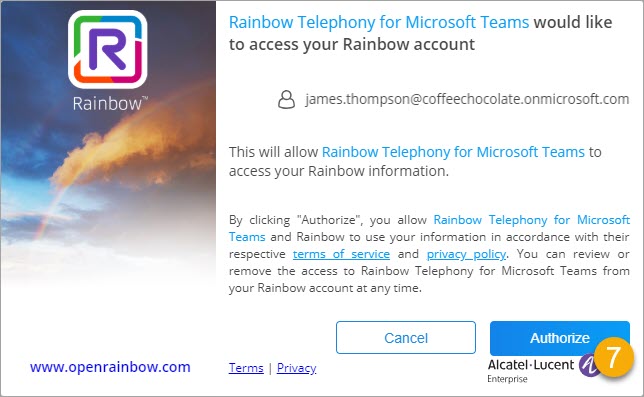 Use your Rainbow credentials and authorize the "Power App" to access to your Rainbow account.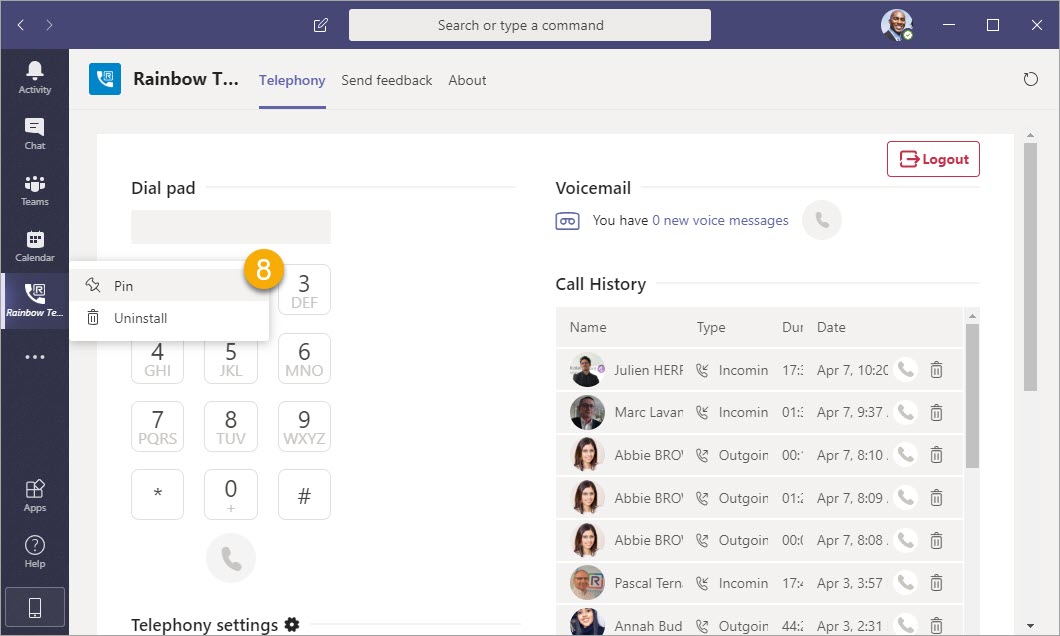 You can now take benefit of your Rainbow telephony feature directly from Microsoft Teams!
Don't forget to pin the Rainbow "Power App" in the left menu.