Troubleshooting procedures:
Where to find Rainbow client logs:
Following article fully describes the procedure :
https://support.openrainbow.com/hc/en-us/articles/115000277150-How-to-Find-My-Logs-
As a reminder, click on your avatar on the top right of your Rainbow application. then Settings, Help and Support: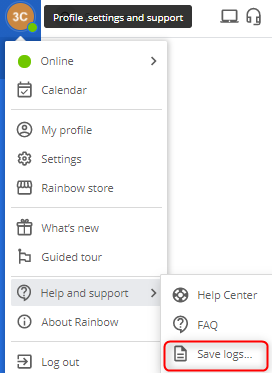 Phone status monitoring
Phone status and configuration details available in BP admin view, in Communication> Devices Tab, SIP registration status is displayed: Not connected/Running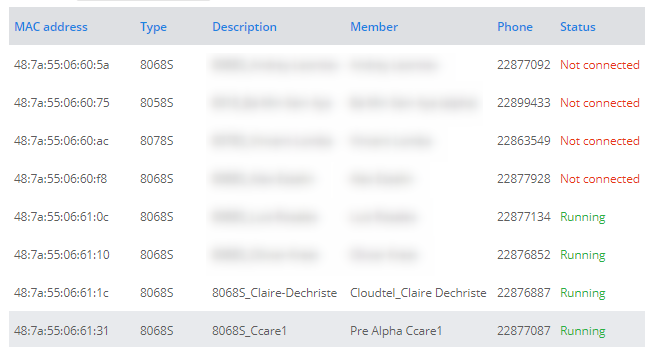 More information by clicking on the device details:
Connection status
Rainbow Phone number
IP address
Listening port
Version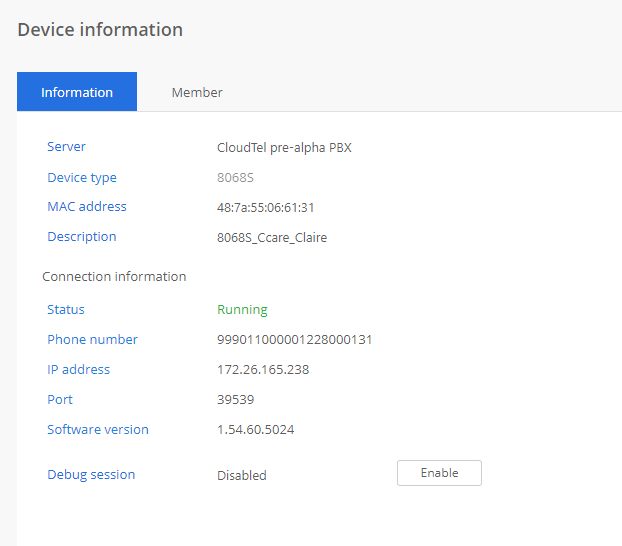 Network connectivity to Rainbow
In case of problem with the deployment of SIP phones, like no registration, bad call establishment or calls without audio: Before opening a ticket to ALE, please verify that your Internet router let following protocols go through:
Warning: ALE SIP terminals currently do not support crossing HTTP proxy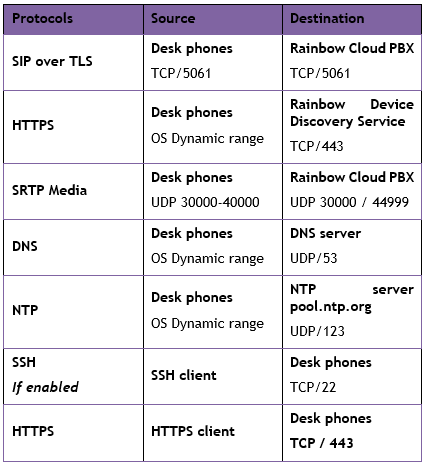 You can also try the same scenario in softphone mode to see if the issue can be reproduced in WebRTC.
How to get SIP phone's logs?
If the network connectivity has been verified but the problem still exists, it is possible to export the logs from the CE phones.
A debug session must be opened on the phone by the admin.
Go on Communications> Devices> Edit phone details:
Click on Enable Debug Session: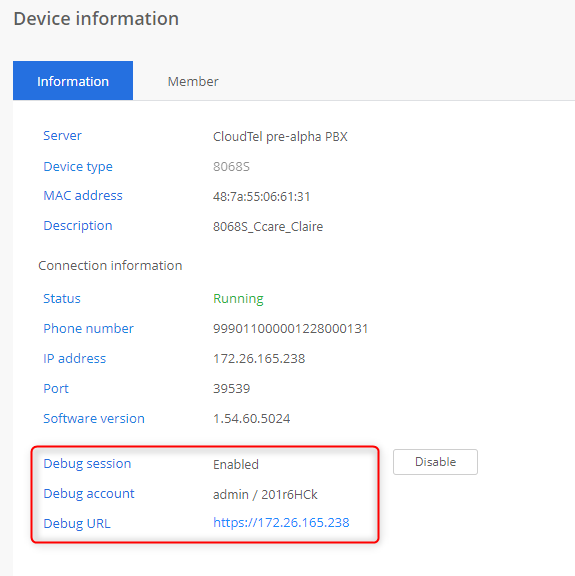 At this step, reproduce the issue.
Then, log on to the provided URL https://<Phone_IP_Address>
Use debug account credentials to log in.
Note: In case the debug session cannot be opened and admin password is not known, a SR must be opened on Rainbow support.
The Maintenance section of Web Management page provides useful tools for debugging purposes:
Log collection: modification of log levels (no reboot needed) and download of the log archive
Network capture (tcpdump on the phone)
Reset to factory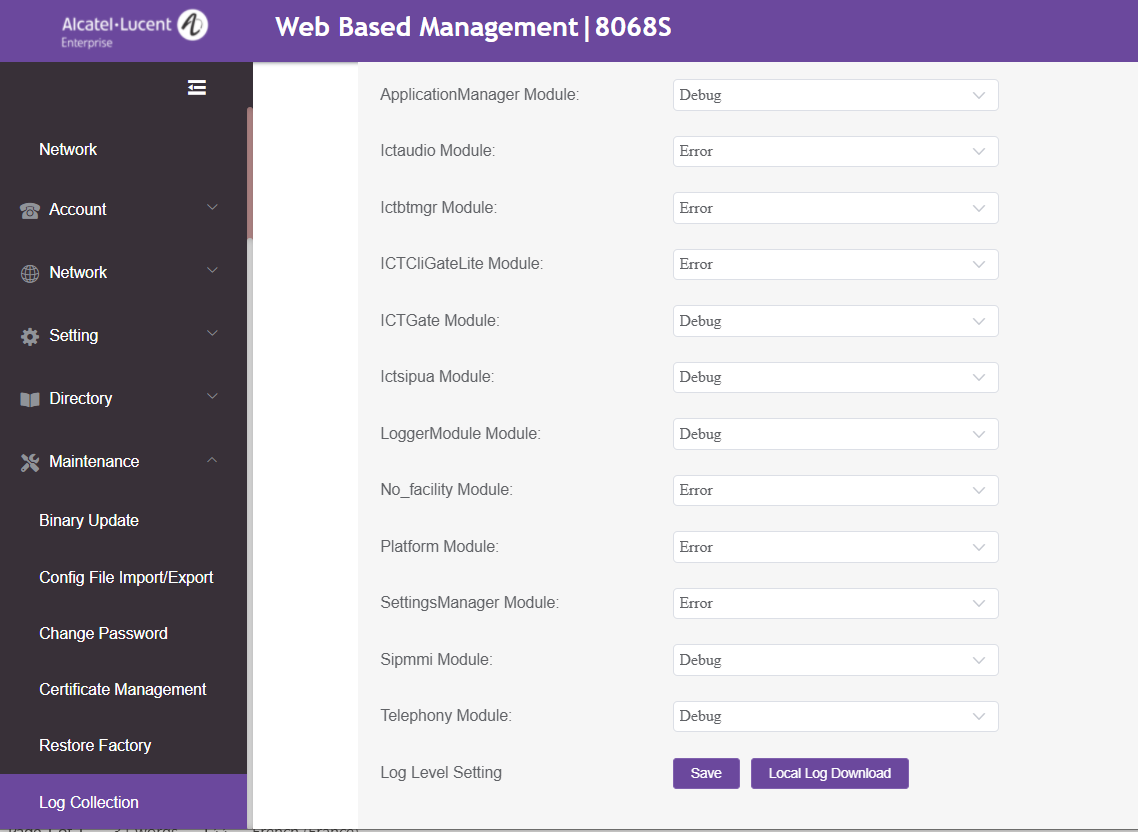 In some case, it is also necessary to export phone configuration: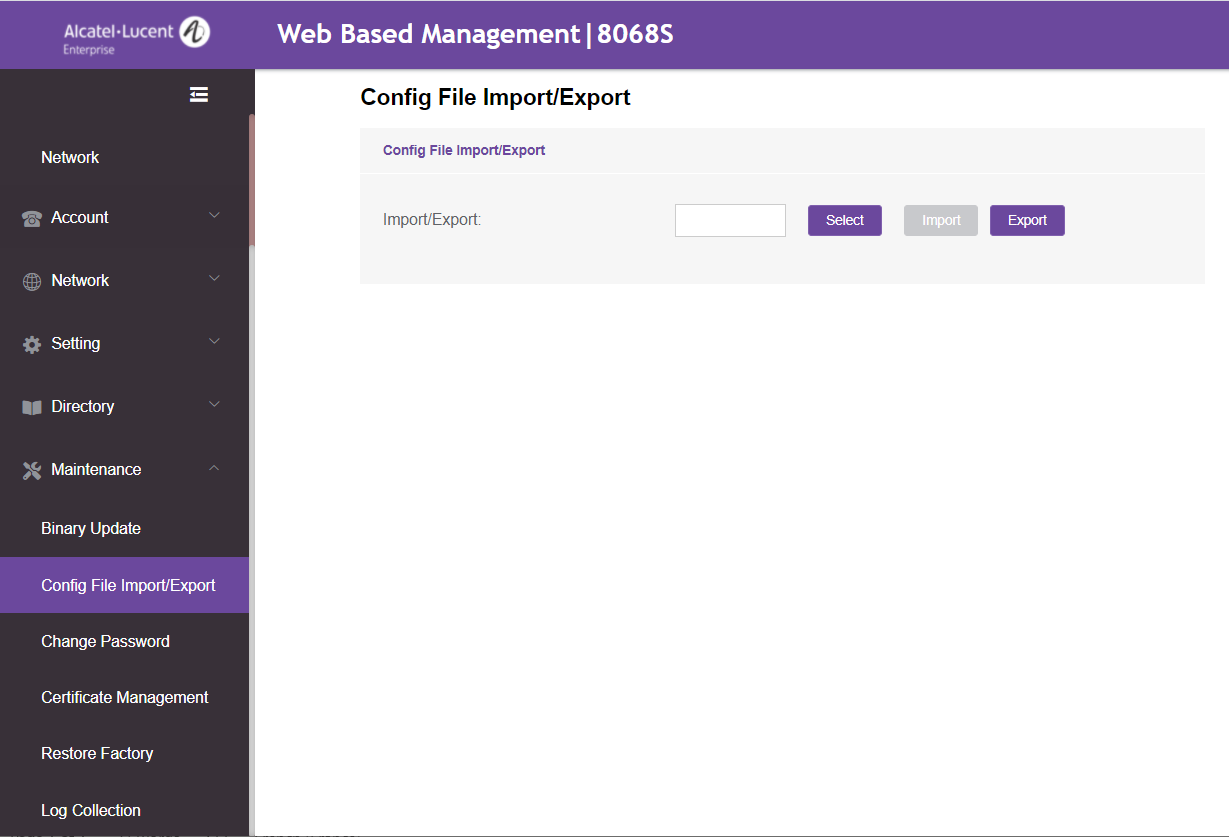 Rainbow Voice Support : Global picture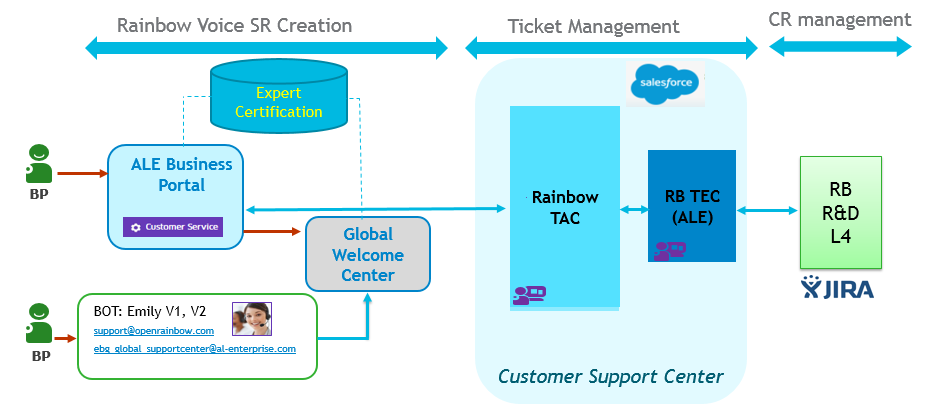 Support entry points can be :
ALE Business Portal
Email: support@openrainbow.com
Emily BOT
Email: ALE.WelcomeCenter@al-enterprise.com
Phone call to GWC
ESR will be created only if the Business Partner is certified on Rainbow Voice
SR creation from ALE Business Portal for Rainbow Voice:
Log into the ALE business portal:
https://businessportal2.alcatel-lucent.com/
Click on Customer Service and create a new SR:
SR Category = Rainbow
SR type = Product Support
Product Category = Rainbow Hub