The Rainbow Microsoft Teams Connector is made of 3 different components:
Power-app
Power-app backend
Smart-app desktop application
Power-app:
The so-called Power-app (or Power-app package) is the part of the application that an administrator will install in Microsoft Teams for the users of the company. This application will soon be available on the Microsoft Store.
The version of this Power-app component can be found in the About tab of the application.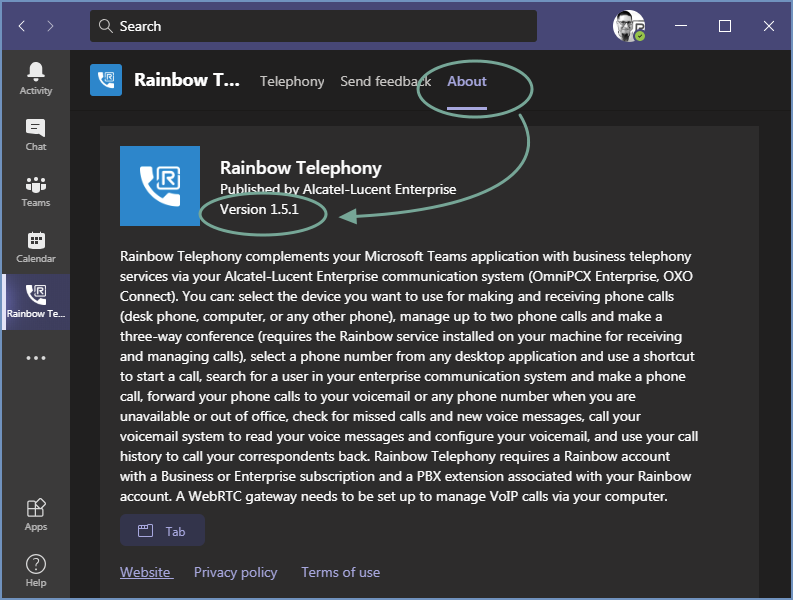 The Administrator will also find the version when selecting About in Rainbow app on the Store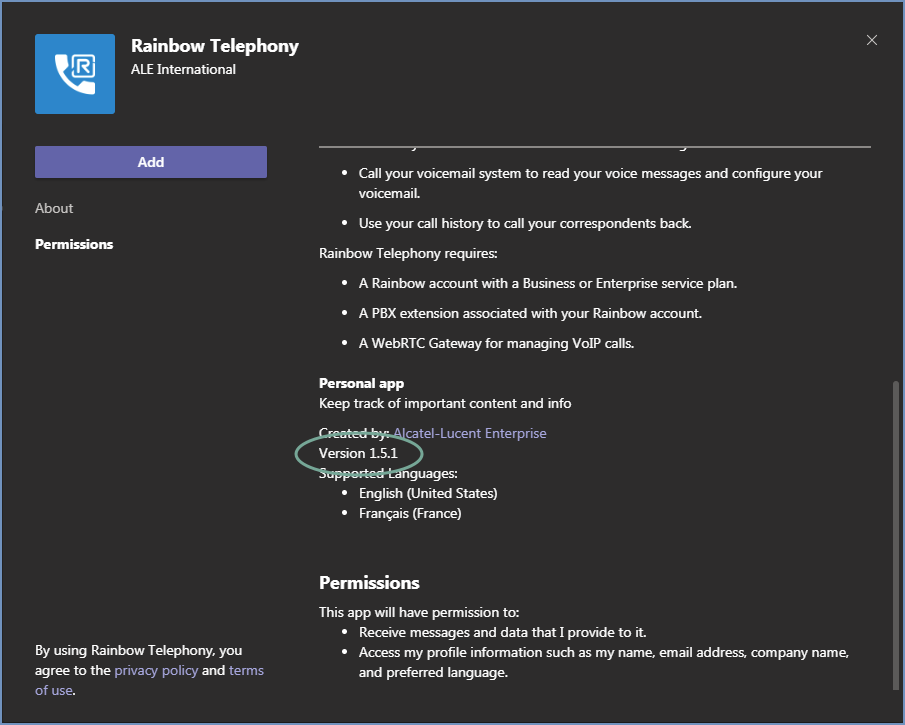 Power-app backend:
The Power-app backend is a Rainbow server side component (Cloud component). Nothing to install for the administrator or user. It's managed by ALE, so you always have latest official version.
Smart-app:
The so-called Smart-app or Rainbow Microsoft Teams dedicated Desktop application is the component that has to be installed on the PC to permit call notifications, display call handling window, manage audio devices, etc...
Most common installation will have this app starting with the PC and a Rainbow icon will be available in Windows Taskbar notification area.
Right-click on it and then About will display the Smart-app version: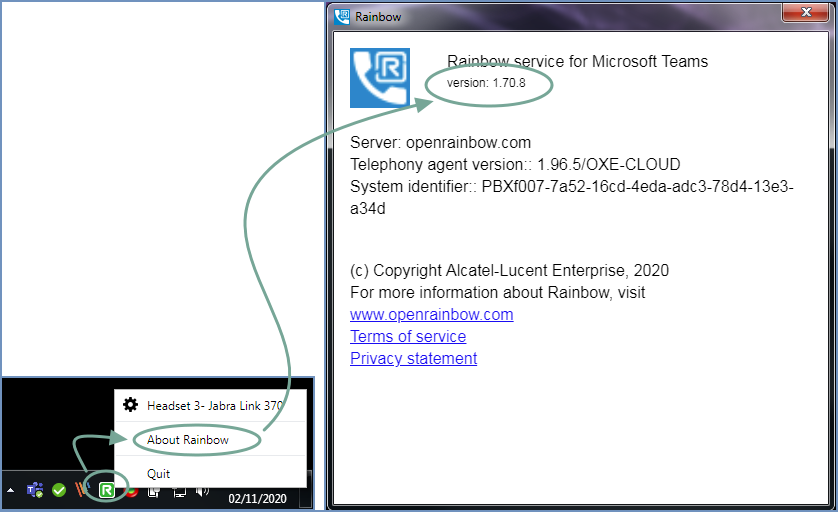 Both Power-app Backend and Smart-app versions can be found in the app "Send Feedback" Tab: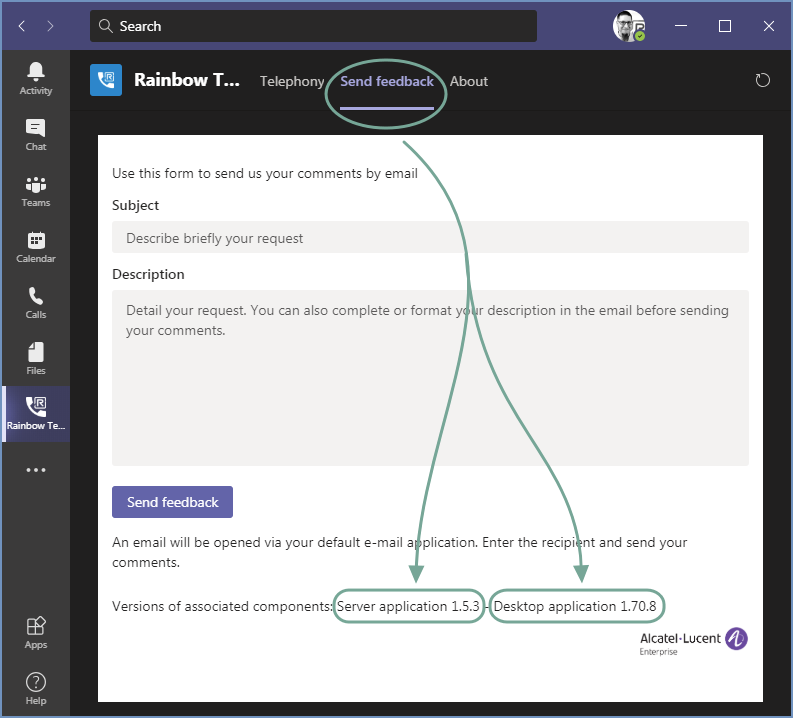 Server application is the Power-app Backend and Desktop application is the Smart-app.