Rainbow Hub features are available for Early Adopters.
This article explains how VAD resellers activate the use of SIP trunks to their resellers (IR).
By default, an IR does not see any SIP trunks when creating a cloud PBX: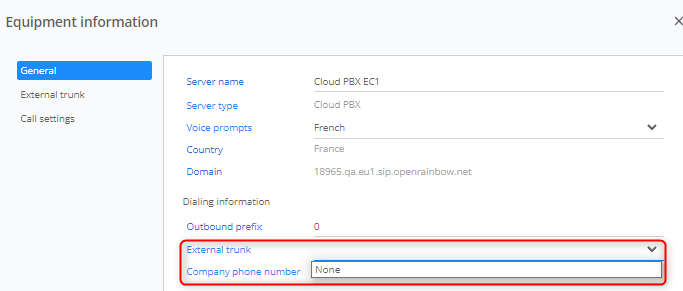 VAD must give the right to connect to one or several SIP trunks for all resellers (IR) wanting to sell Rainbow Hub.
From the Rainbow administration interface, click on

Resellers companies

at the bottom of the left panel.
In the reseller list, click on the name of the target reseller company.
In the left panel, click on

Communication.
In the right panel of the window, click on the

Trunks

tab.
Give the "Right to connect" to one or several trunks displayed in the list.
This IR can now create a Cloud PBX connected to Orange SIP trunk: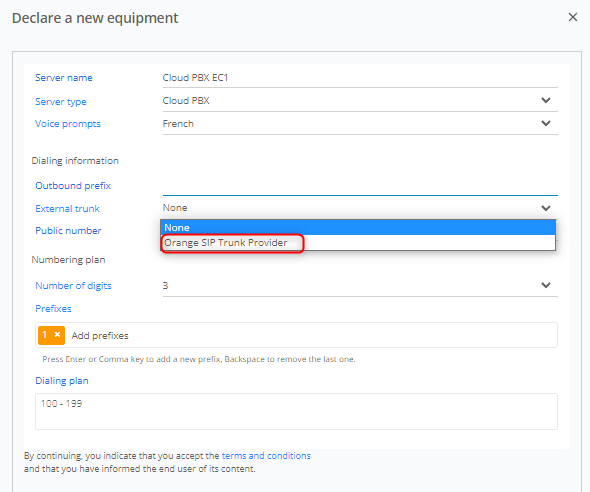 He does not see TELENET TESTING trunk, as the "right to connect" was not given by the VAD.