This article allows company administrators to get the invoices for their company subscriptions.
Invoices are generated every month for Services and Conferences. These invoices can be downloaded in Excel format.
Invoices give:
Customer information: name, identifier and reference, if any
Subscription information: number, reference and identifier
For X-Year prepaid offers, the expiration date, and if an automatic renewal is programmed
Number of user licenses subscribed
Price per license
Total price for each subscription
Currency used for payment
Example of invoice for Services: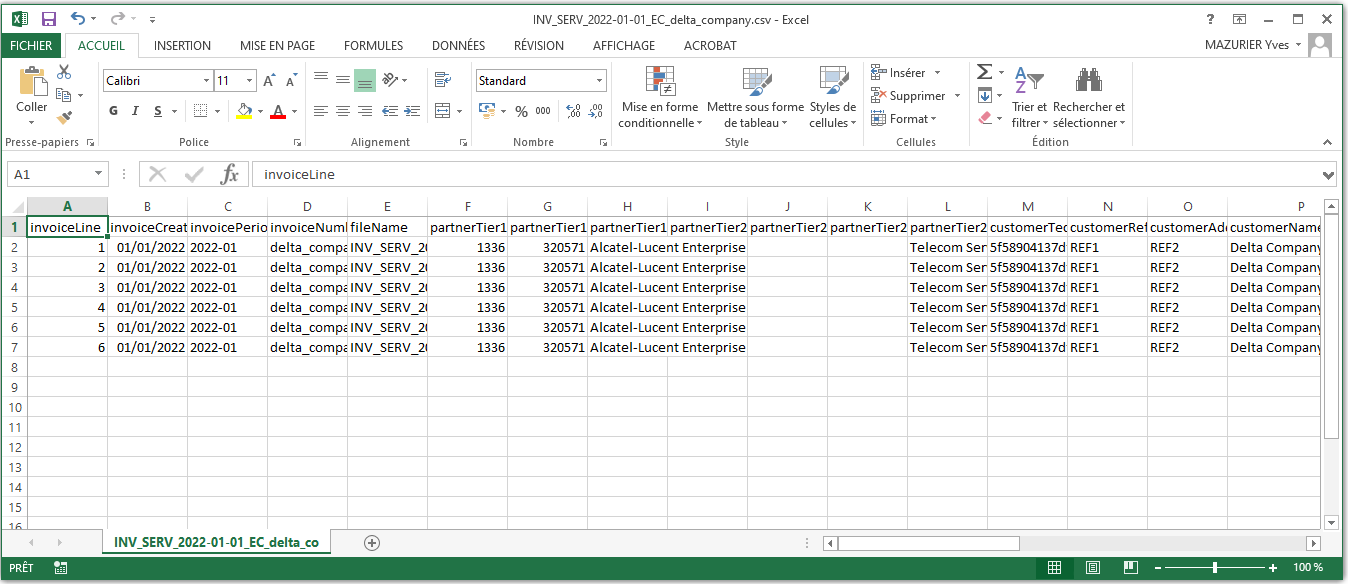 To get an invoice for company subscriptions:
From the Rainbow administration interface, click on the Manage your company icon at the bottom of the left panel.
In the GENERAL VIEW panel, click on Consumption.
Select a Year.
In the Subscription details column, click on the Excel icon next the target month to download the associated invoice for Services or Conference.